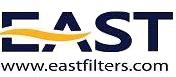 Welcome
on East Filters
Looking for auto parts? Please click below.
Top Searches
Sales Address: Zhangjiang High-technology Park, Shanghai, China
Tel: 0086-21-3637-6177
Fax: 0086-21-3637-6177
MSN: [email protected]
Skype:eastfilters
Email:

[email protected]
New marine turbine series fuel water separator 1000MA (as RACOR 1000MA) has been launched
900MA Turbine Series Filter Assembly Marine (As RACOR 1000MA)

The Marine Turbine series filter system uses 3 stage filtration separation, coalescing and filtration to keep particulate and water from ruining your engine's performance and reliablity. These units feature a clear polymer bowl which makes spotting contaminates and water a breeze. The self venting drain takes a simple turn to clear water and debris safely and with out spills.

•Available in several sizes to fit any application
•Heavy duty construction
•Installs quickly
•Available in 2, 10 or 30 micron
•Easy to service
•Clear collection bowl
•Self venting water drain

THIS UNIT TAKES THE 2020SMOR (2 MICRON) 2020TMOR (10 MICRON) 2020PMOR (30 MICRON) FITLER MEDIA!
PRODUCT TYPE:FILTER MARINE FUEL/WATER SEPARATOR

DESCRIPTION
Marine Fuel Filter/Water Separator
MAXIMUM FLOW RATE:90 GPH (341 LPH)
FILTER RATING: 30,10,2 Micron
PORT/CONNECTION SIZE:7/8"-14 UNF (SAE J1926)

ADDITIONAL DETAIL
HEIGHT: 22"
DEPTH: 7"
WIDTH: 6"