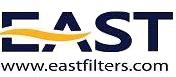 Welcome
on East Filters
Looking for auto parts? Please click below.
Top Searches
Sales Address: Zhangjiang High-technology Park, Shanghai, China
Tel: 0086-21-3637-6177
Fax: 0086-21-3637-6177
MSN: [email protected]
Skype:eastfilters
Email:

[email protected]
China's domestic automakers are suffering from self-inflicted damage
China's domestic automakers likely will pay a steep price for their anything-goes business strategy in recent years.

When auto sales were growing more than 30 percent a year, Chinese automakers hastily expanded production capacity and distracted themselves with nonautomotive investments.

Unless they reverse course, these companies will find themselves in deep financial trouble.

The consequences of bad decisions are magnified in a down market. This year, auto sales flattened after Beijing ended most of its incentives at the end of last year. In the first 10 months of 2011, passenger-vehicle sales grew only 5.9 percent, down from 35 percent in all of 2010.

Global automakers held up pretty well, but the domestic brands have taken a beating. The domestics' October market share slid to 42.1 percent, down 3.3 percentage points year-on-year, according to the China Association of Automobile Manufacturers.

Two major domestic automakers are losing money. In the third quarter, Chongqing Changan Automobile Co. lost 140 million yuan ($22 million) while FAW Car Co., a unit of China FAW Group Corp., bled 50 million yuan.

Others saw their profits slump. Jianghuai Automobile Co.'s earnings tumbled 87 percent year-on-year to 45 million yuan, while Dongfeng Automobile Co.'s profits fell 42 percent to 312 million yuan. Dongfeng Automobile is the light-vehicle unit of Dongfeng Motor Corp.

Most of these companies blame the cancellation of vehicle-related tax incentives for their disappointing performance. But they are responsible for most of the headaches that dragged down their sales and eroded their profits.

The first problem is excessive capacity expansion, which is common among domestic Chinese automakers.

Take Changan and BYD Co. Over the past two years, Changan made huge investments to double its microvan production capacity to 1.2 million units. But it sold only 470,000 microvans in the first nine months of 2011.

Likewise, BYD is building two assembly plants in the northwestern China city of Xi'an and the central China city of Changsha. But in the first nine months, its sales have slumped 15 percent.

The other major problem is diversification.

Independent domestic Chinese automakers -- that is, those who do not have joint ventures with international brands -- didn't even exist until the late 1990s.

Yet, after just a few years in the auto business, they are quickly diversifying into nonautomotive ventures.

Nearly all of them have launched real estate ventures, and some are delving into other businesses. Chery Automobile Co. builds ships, for example, while Brilliance China Automobile Holdings operates wind farms.

Excess production capacity and hasty diversification have stretched the limited resources of domestic Chinese automakers. So it's no surprise that the quality of their vehicles is suffering.

According to J.D. Power and Associates' 2011 China Initial Quality Study, the quality gap between domestic brands and their foreign peers widened by 12 problems per hundred vehicles this year.

In previous surveys, Chinese automakers had been narrowing the quality gap.

This is the last thing that Chinese CEOs want to see. Poor product quality had forced them to discount their cars to avoid a loss of market share.

And it's going to get worse. The squeeze on Chinese automakers will intensify as the economy slows and credit tightens.

Global automakers such as General Motors and Honda Motor Co. are launching inexpensive products to win a bigger share of the entry-level market, which is the domestic automakers' home turf.

China's unfavorable competitive landscape should force domestic brands to refocus on their core business.